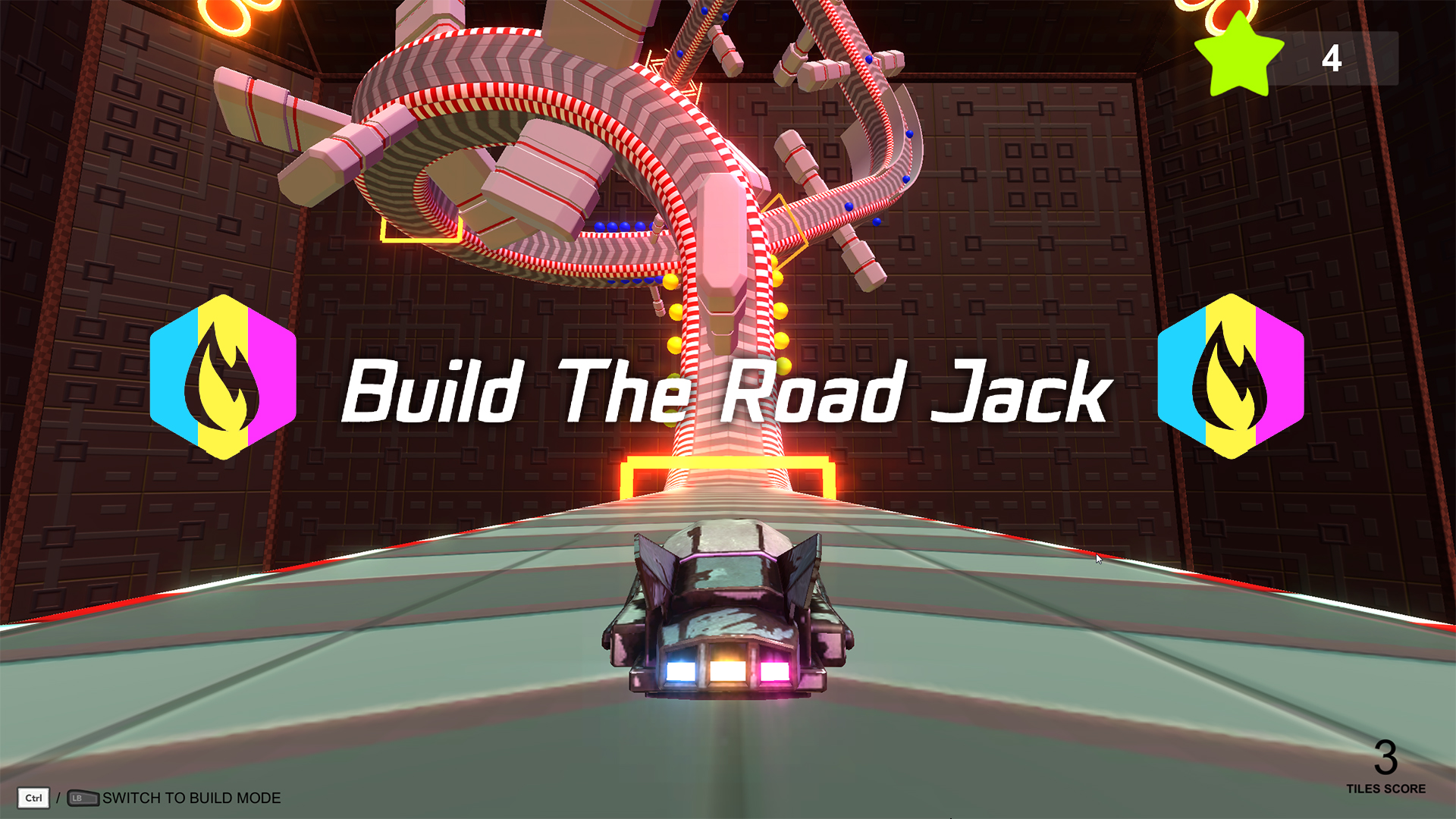 Build The Road Jack
A downloadable game for Windows and macOS
This game was made for the Ludum Dare 41.
Build The Road Jack is F-Zero mixed with Snake and Trackmania!
Go fast = Earn points = Build your tracks !
Dont run out of fuel and take care of your tracks placement : you cant ride a tracks you previously ride, or ride outside boundaries !
Build the longest road…
&
…Race it as fast as possible!
Controls:
Keyboard&Mouse -OR- Pad
Accelerate: [UpArrow] -or- [RT]
Drive left/right: [Left/Right Arrows] -or- [Left Joystick]
Enter BUILD mode: [CTRL] -or- [LB]
Detailed controls in the game. ;)
Download
Comments
Log in with itch.io to leave a comment.
WOW I hope you keep going with this because its awesome.
Your game was the last one I looked at in a video I made about the LD jam, but that's because I was saving the best for last! I really liked the concept of this one, and the execution could have been better. The game was confusing initially. I had trouble figuring out how the racing, stars, and track building intersected. But once I did I had a blast! Some other concerns I had about the game I mention in my video, namely an issue I had with the controls. Otherwise, this is a really solid entry!
I was pretty skeptical going into this that building and racing wouldn't go well together, but this is pretty amazing. A little more tutorial would have been handy but it was kinda cool to learn it all on my own. The mix of tension and speed between the fuel sources, stars and keeping the track far enough ahead of you is unlike anything else I've played. Fantastic jam entry!